Trail users age 18 and older (under age 18 are free) must have a valid Wheel Pass when using bicycles, in-line skates, skateboards, or similar wheeled recreational devices, from April 1st through November 1st. The price of a Daily Wheel Pass is $4, and a Season Wheel Pass is $25. All pedestrians and wheelchair users are exempt from the Pass requirement. The Wheel Pass is non-transferable and sold to the individual, not sold to the recreational device.  (Example:  tandem bikes require two passes if two adults are operating.)  Funds raised from the sale of passes are used for the betterment of Cannon Valley Trail. Your cooperation is appreciated.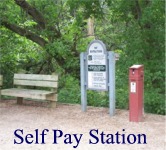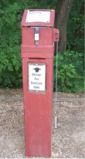 Individual Daily and Season Wheel Passes are available from some local merchants, the Trail office, and trailside pay stations at all major accesses. Pay stations require exact change or checks made payable to Cannon Valley Trail.
For your convenience, a 2016 Wheel Pass order form is also available to print. Click the link for our printable Wheel Pass Form. To purchase simply fill out the form and return it with your remittance to the trail office listed under contacts.