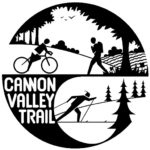 The Cannon Valley Trail is a 19.7 mile long trail that runs through diverse and spectacular scenery on a former Chicago Great Western Railroad line connecting the cities of Cannon Falls, Welch and Red Wing in beautiful southeastern Minnesota.
Paralleling the Cannon River, the Trail offers glimpses and panoramas of the valley and gradually descends 115 feet in elevation from Cannon Falls to Red Wing.  From overhanging cliffs to views of extensive wetland complexes, nature's seasonal changes are vividly displayed.
The Trail is open year round for bicycling, in-line skating, skateboarding, similar wheeled recreational devices, hiking, walking and cross country skiing.  Trail users age 18 or older must have a valid Wheel Pass when using the trail from April 1st – November 1st.  The Great Minnesota Ski Pass is required to cross-country ski on the Cannon Valley Trail. 
---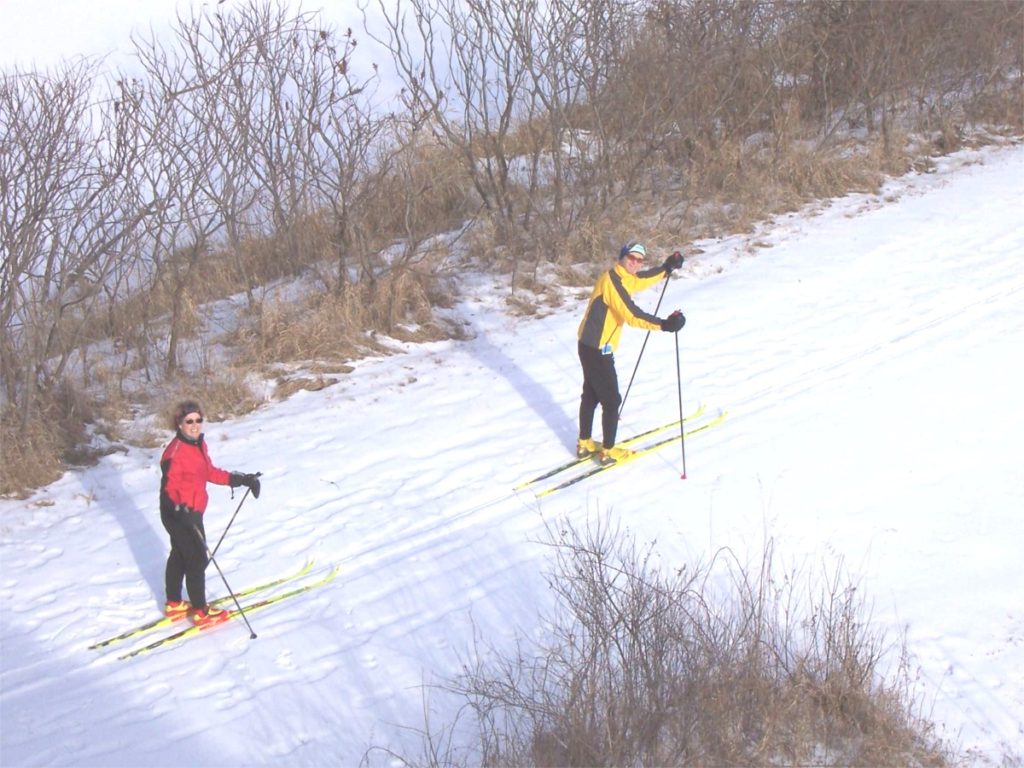 Ski Passes Are Required
As a reminder, all skiers that are 16 years of age and older are required by state law to have a valid Great Minnesota Ski Pass when skiing the Cannon Valley Trail. Funds raised from the passes are credited to a DNR account and allocated back to trails throughout the State of Minnesota to assist with maintenance costs. The Cannon Valley Trail is groomed and tracked for both traditional and skate skiing.
Many cross country skiers look for hills and curves on a ski trail and although the Cannon Valley Trail does not have much of that, it does offer exceptional winter scenery. In the winter seeing Bald Eagles and flocks of Wild Turkeys along the Trail is routine. The Anderson Rest Area makes a great ski destination and you could add some interest by having a fire in the pit. Remember recreational fires are allowed in designated areas only.
Purchasing a ski pass
Electronic Licensing System
Get your daily, one-season and three-season ski passes using Minnesota's new electronic licensing system. There are 1750 locations around the state where you can use ELS. You can also call the DNR Information Center at 651-296-6157 or 1-888-646-6367.
On the Internet
Buy your daily, one-season and three-season ski passes through the DNR online licensing system.
By phone
Call 1-888-MNLICENse (1-888-665-4236) to buy a daily, one-season or three-season ski pass. It's instant and easy. Have your date of birth, driver's license and credit card (Discover, MasterCard or Visa) ready when you call. (There is a $3.50 processing fee for this convenience.)
---
HikeBikeTravel
Leigh McAdam of Canada is the founder and main voice behind HikeBikeTravel.  Leigh has been recognized internationally in magazines, television and radio. She is a member of the Professional Travel Bloggers Association (PBTA), the Travel Media Association of Canada (TMAC) and the Society of American Travel Writers (SATW).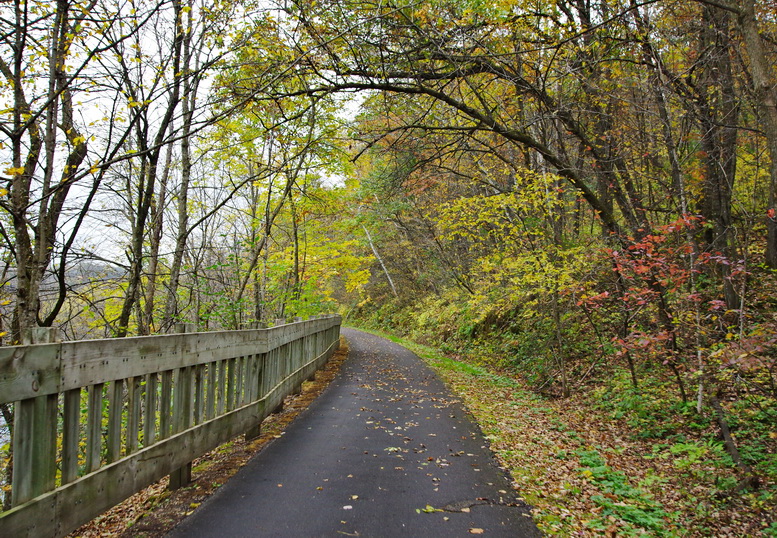 Leigh recently visited the Cannon Valley Trail and wrote a review.  You can read her review here!
---
NATIONAL GEOGRAPHIC 
The Cannon Valley Trail has been accepted as part of National Geographic's Geotourism – Mississippi River project. Geotourism is a growing trend across the world and encompasses Places To Go, Where To Stay, and Things To Do along the entire length of the Mississippi River.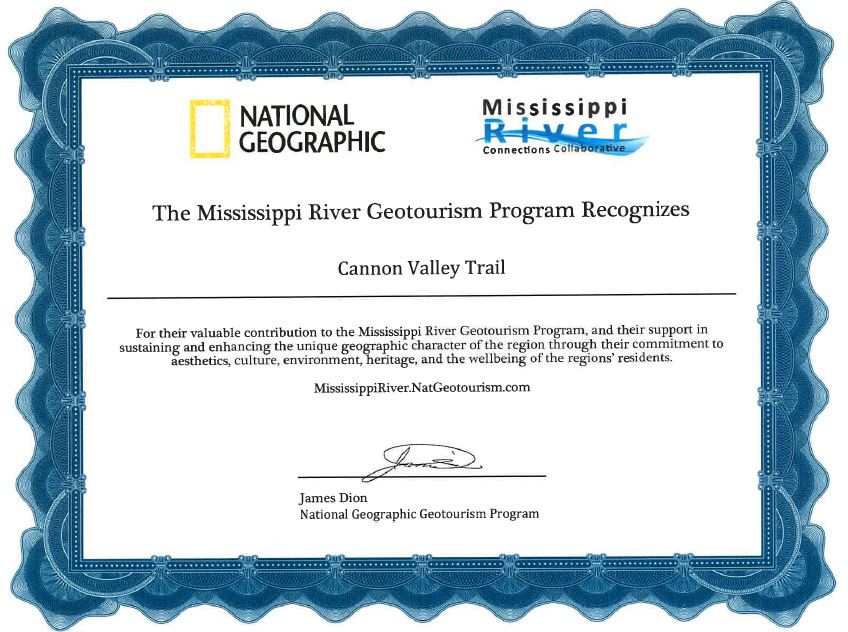 ---
MINNEAPOLIS (WCCO TV) — "It was another steamy day in Cannon Falls as Frank Vascellaro and Amelia Santaniello headed out for this week's Goin' To The Lake trip."
A Romantic Way To Ride – "The Cannon Valley Trail runs for 20 miles between Cannon Falls and RedWing. It's very popular for hiking, biking and rollerblading, so Frank and Amelia decided to check it out on a bicycle built for two. You need a "Wheel Pass" to use the trail; it costs $4. In the winter, you can cross country ski on the trail."
---